Emergency Services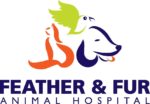 Aikahi Park Shopping Center
25 Kaneohe Bay Drive, Suite 132
Kailua, HI 96734
Feather and Fur Animal Hospital provides veterinary care for small animal and exotic pets.  We offer both general practice services as well as 24 hour emergency care and are the only 24 hour clinic on the windward side of Oahu.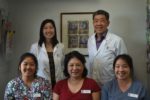 830 Coolidge Street
Honolulu, Hawaii 96826
We are a family run hospital taking care of your pets from birth through the golden years. Our services include preventative care, vaccines, dental cleaning, blood work, surgery, internal medicine, dermatology, emergency services for current clients, acupuncture, laser therapy, animal quarantine registration, mobile services and more. Dr. Rachael Lau is also certified in veterinary acupuncture. Call us today to learn how we can help your pets live longer, happier, fuller lives!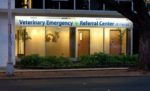 1347 Kapiolani Blvd. Suite 103
Honolulu, HI 96821
Small animal specialty and 24 hour emergency care